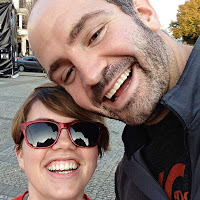 Matt Blum (lead photographer) and Katy Kessler (editor/art director), 31, live and work in Minneapolis, MN. Matt started the Nu Project in 2005, and Katy became the project editor in 2009. To date, it includes 150 women from North and South America. This fall, they will travel to Spain and Portugal to photograph more volunteers in their homes. To participate, sign up at http://thenuproject.com/participate. To find out more about Matt + Katy's work please visit http://www.mattblum.com.
Matt Blum recommends the work of Nobuyoshi Araki (Japanese website).
You can also subscribe to the show via iTunes by clicking here.
Or you can directly download the MP3 file by clicking here.