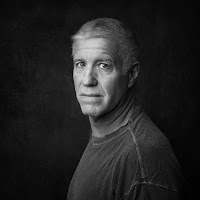 Kirk Tuck is an Austin-based commercial photographer, author and creator of the popular photography blog, The Visual Science Lab. His photographic business has served numerous clients including IBM, Dell, Texas Monthly Magazine, The Arts Council of Texas and Time Warner. He is also the author of several books on photography and the business of photography including Minimalist Lighting and the Commercial Photography Handbook published by Amherst Press. You can discover more about Kirk and his work by visiting his website and his blog.
Kirk Tuck recommends the work of Wyatt McSpadden.
Discover the work of thirty great photographer's in Ibarionex's latest book, Photoshop Master Class: Photoshop Inspiring artwork and tutorials by established and emerging artists.